In making historical clothing I became frustrated by the lack of appropriate laces and trims… so I learned to make them! Now I would like to make them for you too.
There are too many options to picture all of them, so email me and we will talk! I love to weave and fingerloop in silk, cotton, and metallic threads.  Prices start at $10/yd and I accept Paypal. I am happy to ship internationally or deliver to events I am attending.
TiedtoHistory@gmail.com
Limited stock available on Etsy 
Linen Tape
Linen tapes are availble in White and Bleached ( slightly off white).
Cotton Laces. 3/16″ wide and up to 10 yards long.  Aglet tips available in brass or nickel metals.  $5 per half yard.
Heavy duty cotton petersham, available in all the same colors as the laces . $5 per half yard for 1/2″ wide.  Perfect for belts, ties, straps. Fold it in half and use for binding.
Silk Petersham ribbon starting at $6 per half yard
Silk and metalic 16th c reproduction. 20 colors of silk and 3 choices of metalics. Pictured 1/4″ $10 per half yard.

Indulge your dreams of luxurious Renaissance fashion with this metallic scroll trim.  This whimsical yet wholly authentic trim is based on the Portrait of an Unknown Lady with a Lute, painted by Alessandro Allori (http://tinyurl.com/gl3vb9o).
Handmade using period techniques, this trim is available in gold or silver.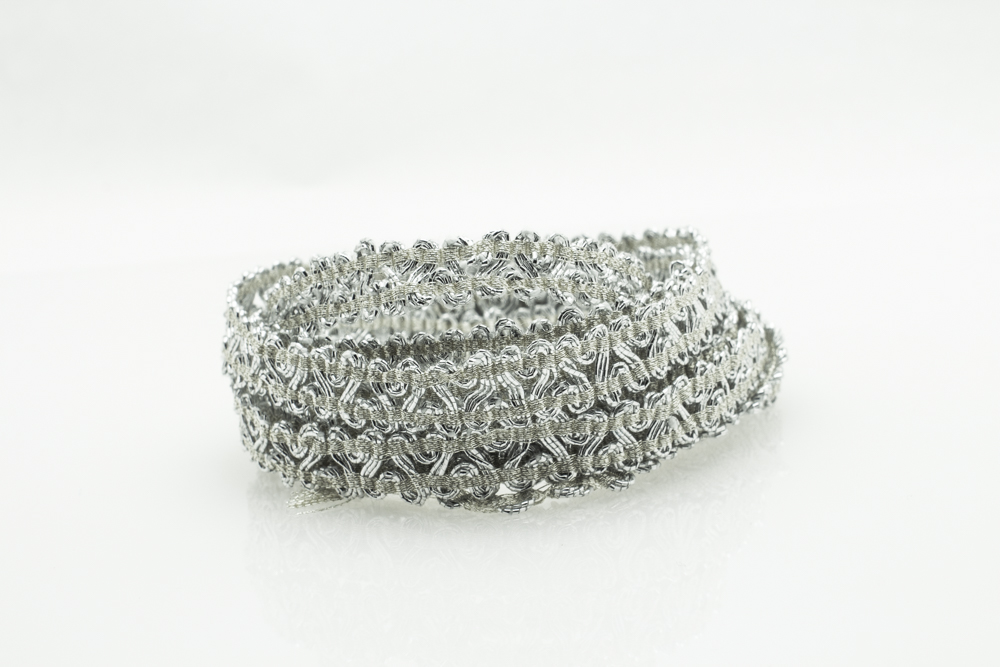 Custom Creations
Metal Aglets / Tips available in gold or silver toned metal